ATLANTIS SPORTS CLUB HYANNIS
ABOUT ATLANTIS SPORTS CLUB HYANNIS
At Atlantis Sports Clubs our goal is for you to succeed in achieving optimum health and wellness.
Whether you are new to fitness, seasoned athlete, want to relax in our sauna and steam rooms, or swim in either our indoor, 50 foot lap pool or outdoor pool, at Atlantis Sports Clubs our goal is for you to succeed in achieving your health and fitness goals. We believe that results are attained by a great fitness experience that will restore and enhance your mind and body leaving you feeling refreshed, alive, and ready to meet life's challenges. Come and visit us at the Resort and Conference Center in Hyannis and receive a free guest pass to give us a try!
The outdoor pool opens June 29th
Outdoor pool guidelines
In accordance with the State of Massachusetts re-opening guidelines, we are asking members to read through our procedures listed here and follow the guidelines we are implementing to make the re-opening of the outdoor pool safe for everyone. PLEASE NOTE: Reservations must be made to use the pool and there will be a 2 hour time limit for your stay. To make a reservation call 508-237-1948.  Pool hours: 10am to 7pm.
WHAT TO EXPECT
When coming to the pool, please look for signs and follow the arrows. There is a check-in desk located in the lobby.
For pool reservations and questions please call: 508-237-1948
Please bring your own towel. THERE WILL BE NO TOWEL SERVICE AVAILABLE.
Please adhere to social distancing in the pool and on the pool deck. You will be required to wear a mask when not 6 feet apart.
When entering the pool area, you will be required to sign in and provide contact information. This is in accordance with the State contact tracing protocol. You must do this each day you come to the pool.
You may bring your own googles etc. Atlantis will not be able to loan out any pool equipment.
There will be extra staff on site for cleaning and compliance monitoring.
Re-opening of the club and indoor pool
As we move ahead through the States re-opening phases we would like to remind our members that we miss you and are appreciative of your continued support of Atlantis. We are excited to have you back and we are doing everything we can to make sure your time at Atlantis is safe. We will slowly be re-opening the club and the indoor pool and will make adjustments to offer personal training and outdoor classes while adhering to best practices and guidelines.
During the past three months we have endured without any incoming revenue and had to keep up with our regular expenses. However we are committed to your ongoing health and wellness and vow to come back stronger than ever. We are still offering our FLEX online classes and look forward to the day when we can get back to offering in-person classes and swim lessons again. We thank you for your patience during this phased re-opening and look forward to seeing you. If the Massachusetts Phase 3 re-opening happens as planned, we will resume monthly billing on July 6th. We will continue to update our members as we get closer to the official re-opening day.
ATLANTIS SPORTS CLUB HYANNIS
Sheri Goodwin
Sheri has been with Atlantis for over 15 years.  Sheri can be found guarding the pool and teaching aqua aerobics but is mostly known for her incredible teaching methods when working with our youngest members!
Sheri runs our amazing swim program and is responsible for teaching young and old alike to swim with confidence.  Swim lessons are open to members and non-members and many of our swim families have been working with Sheri for many years.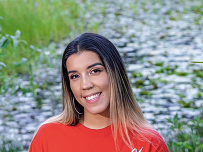 Emily Marrero
Emily Marrero is a NASM (National Academy of Sports Medicine) certified
personal trainer. She enjoys helping people to reach their fitness goals so that they can feel better
and live their best lives.
She was a competitive dancer for many years and has trained in Ballet, Tap, Lyrical and Hip-Hop.
I am pleased to be here at the Atlantis and to be able to work with anyone who has a desire to
improve their overall health and physical self. I am looking forward to meeting you and
designing a workout that will help you to meet your goals.
I am continuing my education to be able to stay current on all the newest techniques,
philosophies, and training methods as well as to expand my field of knowledge to cover more
specific areas of the human body so that I am quipped to help you reach the ultimate level of
success.
I look forward to meeting and working with you!
Sincerely,
Emily Marrero
NASM-Personal Trainer